Are you familiar with Plex Media Server? If not, you should be… it's awesome. Well, it's awesome assuming that you either take the time to rip all of your media (me!) or you're okay with pirating content from the internet. Once you get all of your movies, TV shows, music, pictures, etc, nicely organized, Plex Media Server is a tool to stream that content to a variety of devices, whether it's the family TV in the house or an iPhone on the go. It has the ability to transcode media on the fly, adaptively taking a 1080p blu ray rip and streaming it at a lower resolution / bit-rate to your phone on the other side of the country. It can process multiple streams at once, assuming your hardware is capable of handling it. Plex makes clients for iOS, Mac, PC, Android, etc.
I bought a Synology network attached storage device some while back, and I started experimenting with running Plex on the NAS itself, but the NAS doesn't have the CPU power to do any sort of intense real-time transcoding. I decided to build a small server to handle all of my Plex needs. I wanted the server to be small, I wanted the server to be silent, and I wanted it to be powerful. I spent some time putting together some potential custom mini-itx builds, but in the end, I couldn't quite find the right combination of components that would be small and light enough and still powerful. None of the cases out there would fit just right in my small apartment. I somehow stumbled upon the Lenovo M93P Tiny. This is a pre-bulit machine, and it's quite compact. It has room inside for a 2.5" drive and runs Intel's most recent Haswell chips. The version I sprung for had an i5 4570T. I could have opted for an i7 CPU, but I thought that might be overkill for my needs.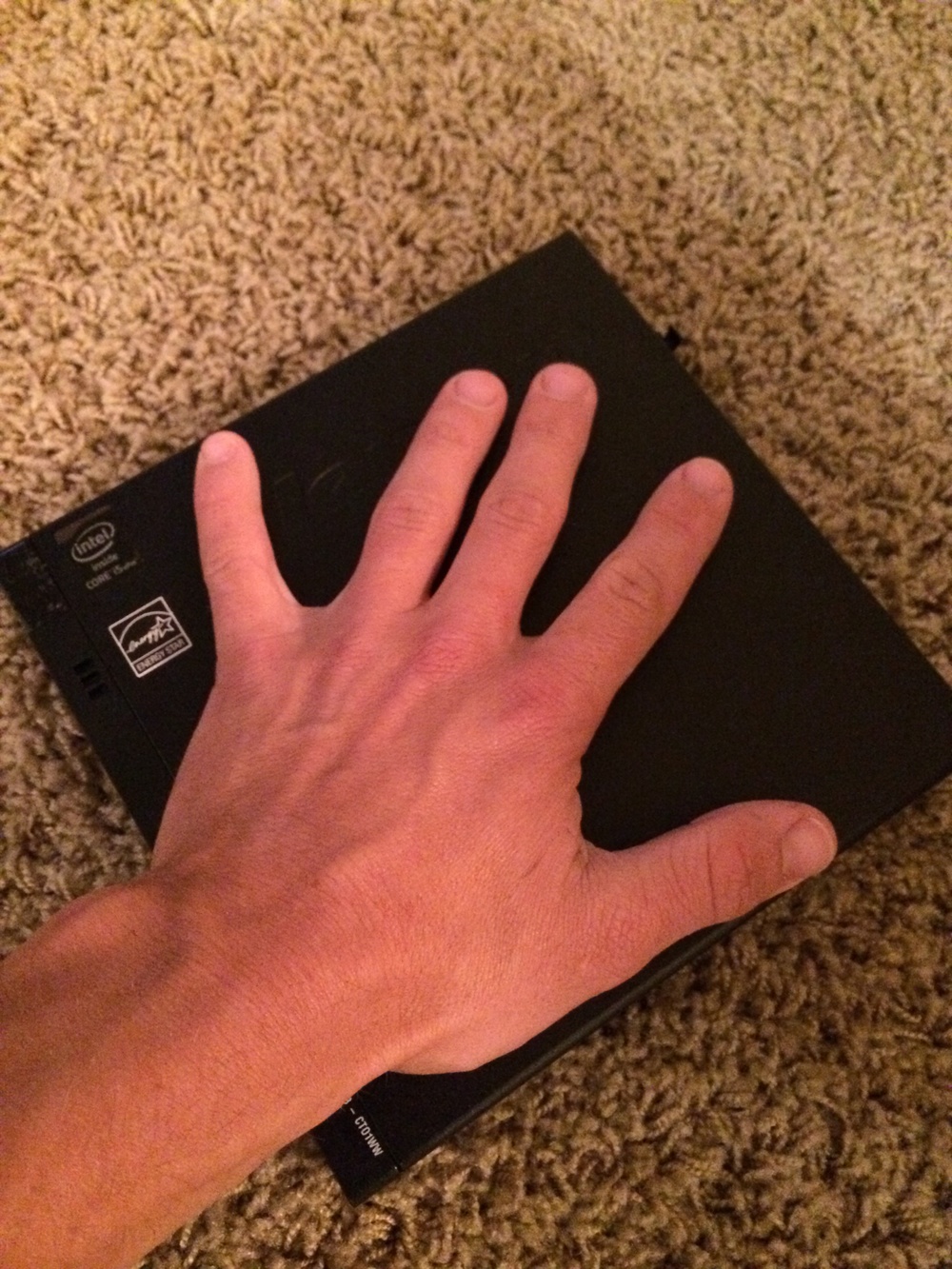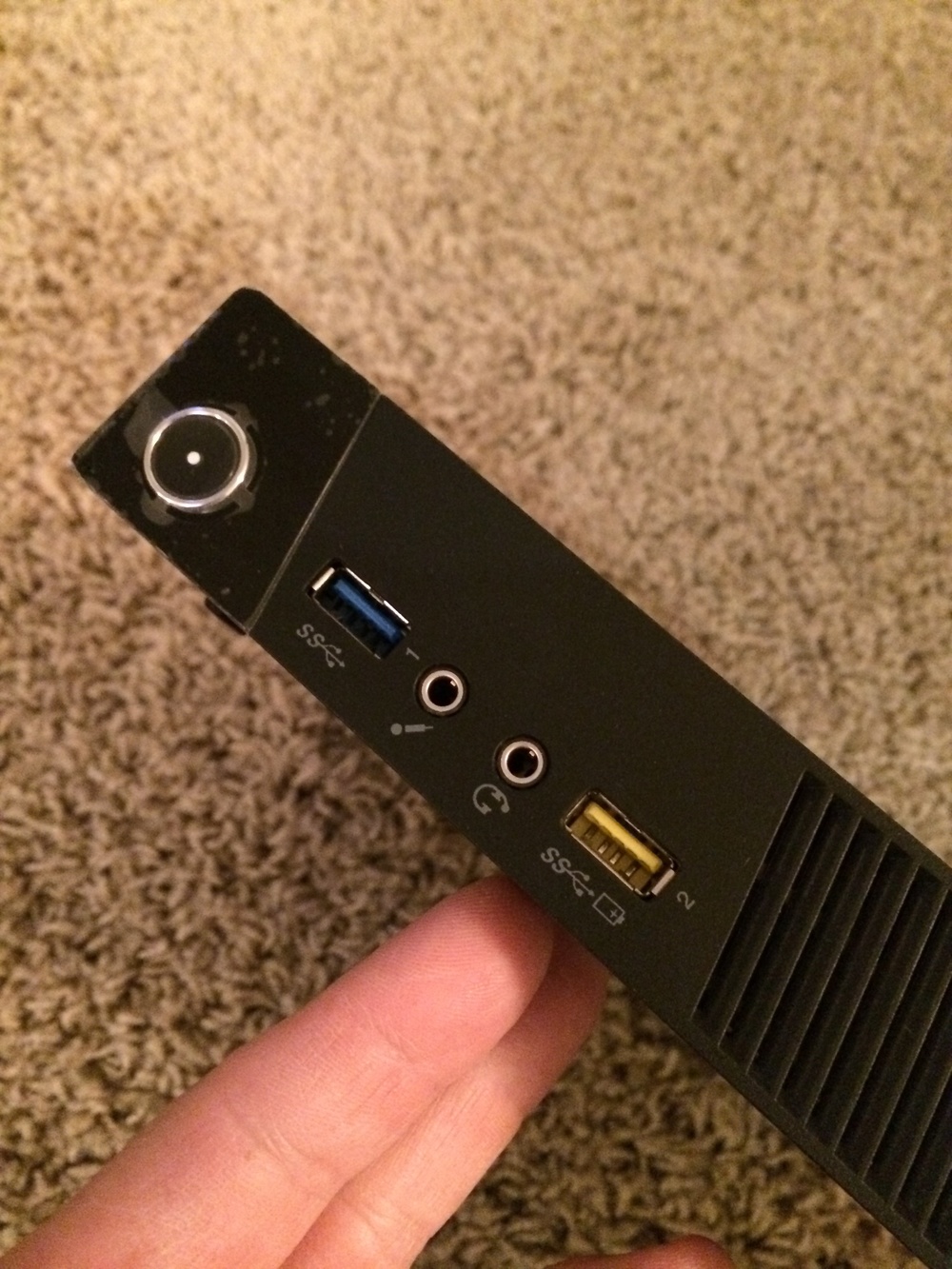 The M93P Tiny doesn't appear to use a standard motherboard / power supply, but that's part of the reason it's so small. And while it doesn't use a standard mainboard, the components are still easily accessed and swapped. Rather than paying Lenovo to upgrade the internals, I purchased a Samsung 840 EVO SSD and 16GB of RAM. I chose that particular SSD because at the time of purchase, it was widely considered to be one of the fastest SSDs out there. As my media resides on a separate network attached storage unit, there's no need for much storage space on my actual server. I just need an SSD for the operating system and any applications I add.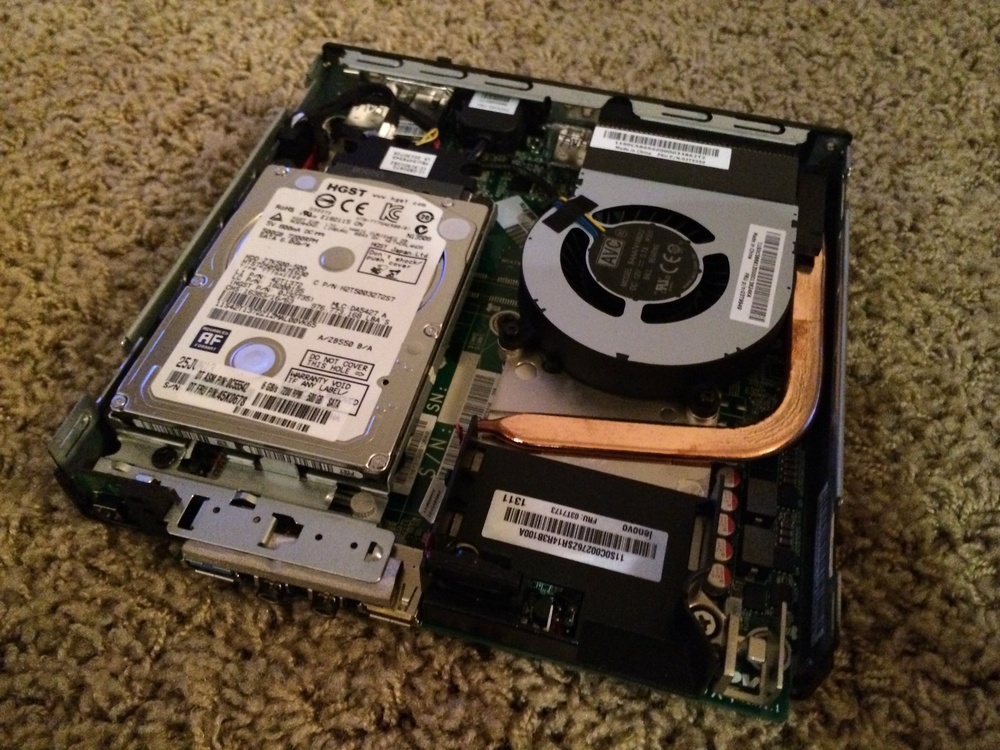 Opening up the M93P Tiny is quite easy, and thankfully once, open, all of the components can be easily accessed and removed.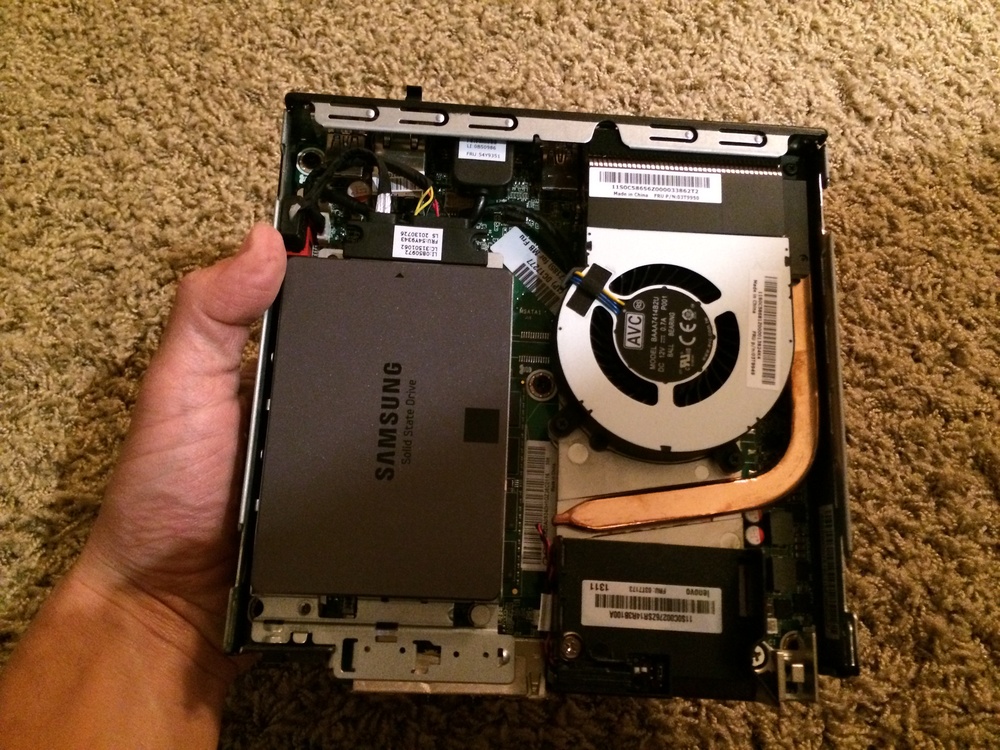 Swapping the hard drive for an SSD and upgrading the RAM was easy. As much as I love the M93P Tiny hardware, I was annoyed that it didn't include a manual. I had to go online to download the manual in order to learn all of the BIOS commands. I was also annoyed that it didn't include a Windows 8 CD. I wasn't planning on running Windows. I was going to run OpenSUSE on it, but I still technically paid for Windows 8. I need to follow up with Lenovo and see why a copy was not included.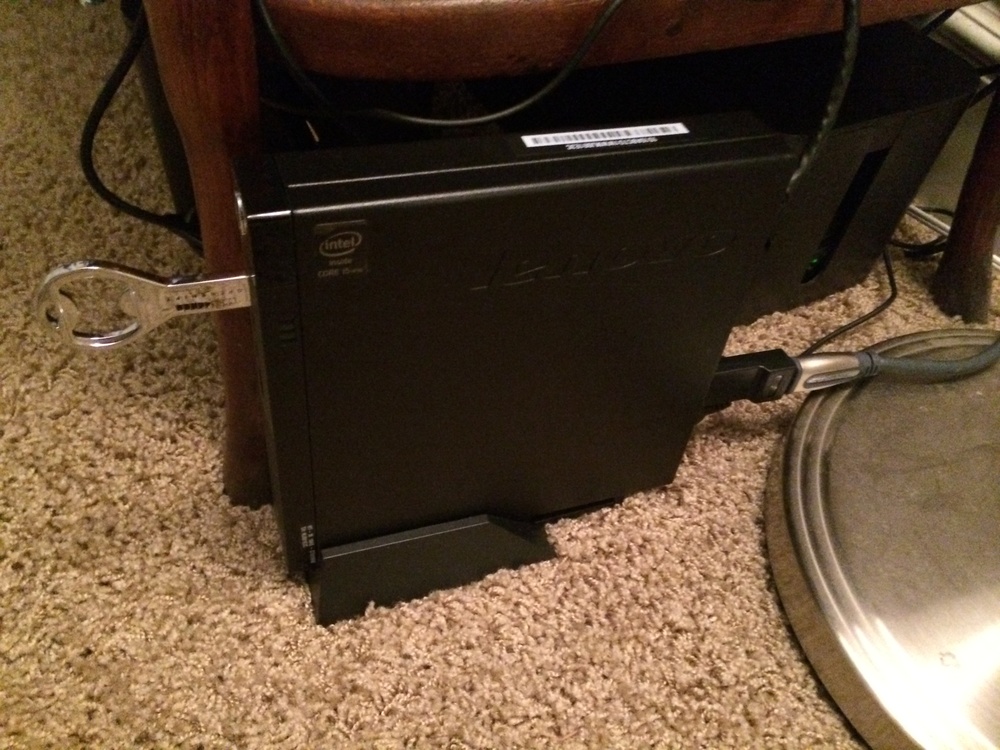 After I swapped out the components, the unit booted up without issue. I created an OpenSUSE USB installer, and I installed the operating system from there. I plugged the system into my HDMI port on my TV, and I installed everything that way. This was just a temporary solution as once the operating system was installed, I planned on administering the system via SSH and VNC, rather than with an actual dedicated screen, keyboard, and mouse. This will be a headless server.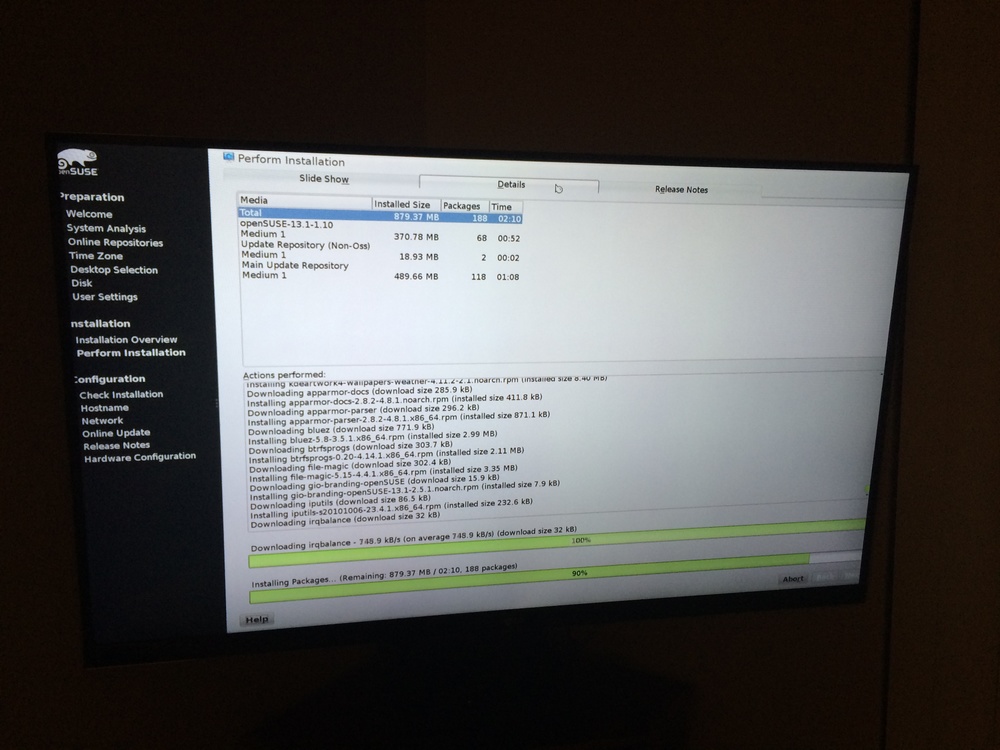 If you're looking to build your own Plex Media Server, I really recommend taking a look at the Lenovo M93P Tiny. It won't be cheaper than a DIY build, but there's a good chance that it will be smaller, quieter, and more powerful. I'll create future blog posts about how I configured this tiny machine to be my perfect little Plex Media Center.