Well, this is annoying. Last Friday, HP not only announced that they were killing off the TouchPad, but they also announced that they would be selling these things for only $99 a pop. People were going crazy trying to grab these, and I was part of the craze. I was able to place an order at MicroCenter, and I decided to order two 32GB models for $149.99 (plus tax, shipping, etc).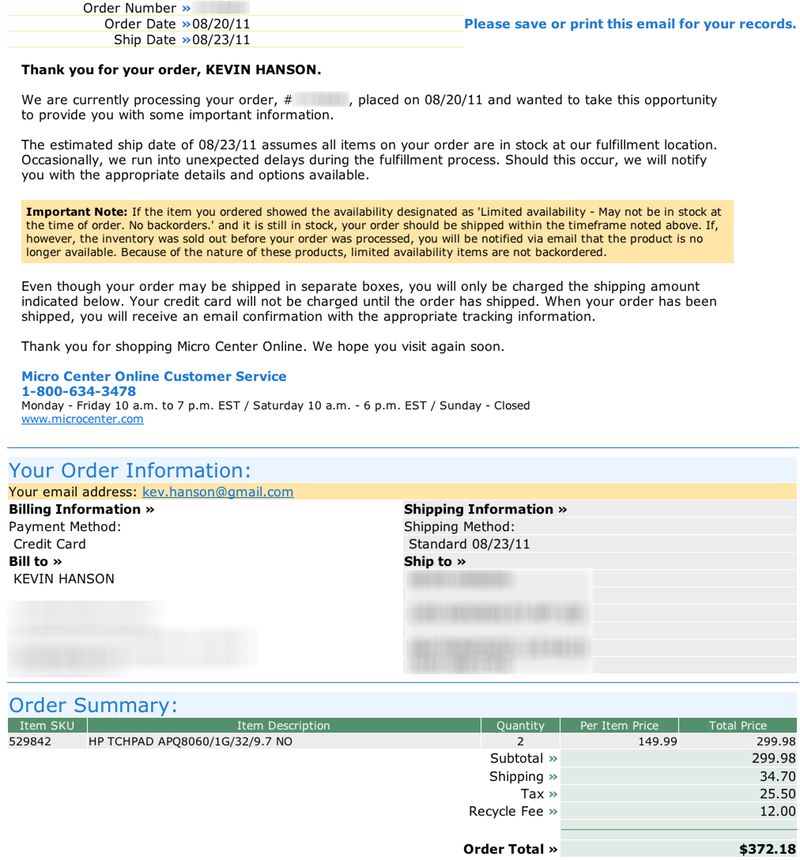 The site was slow, but I eventually got my order placed. That was on Friday. Then right before I went to bed on Sunday night, I got an e-mail from a friend that Barnes & Noble had put TouchPads on their site to order. Despite having already ordered a couple with Micro Center, I figured it wouldn't hurt to try with B&N. I successfully placed an order for two TouchPads! I decided to try and order five more, these just for eBay, with another e-mail account address. Order successfully placed! Now I was up to NINE TouchPads on the way!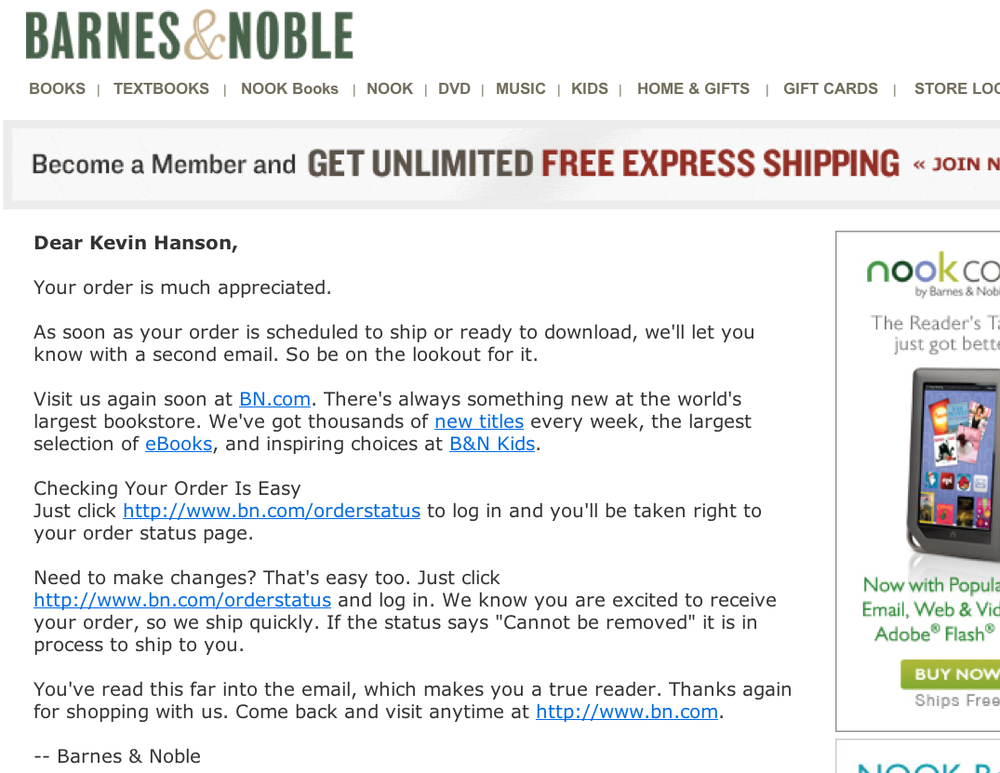 I figured that I probably wouldn't get all of the TouchPads. I was pretty certain B&N wouldn't ship me five TouchPads, but I placed the order, and it went through, so I figured I'd wait and see. The next morning when I woke up, I saw that someone posted that CDW had just dropped the price as well! This site was the most broken i had encountered yet. I would get ASP DB errors all the time, and the error messages were pretty much constant. Huge pain in the neck. FINALLY, I was able to place an order. Once again, I ordered two 16GB HP TouchPads.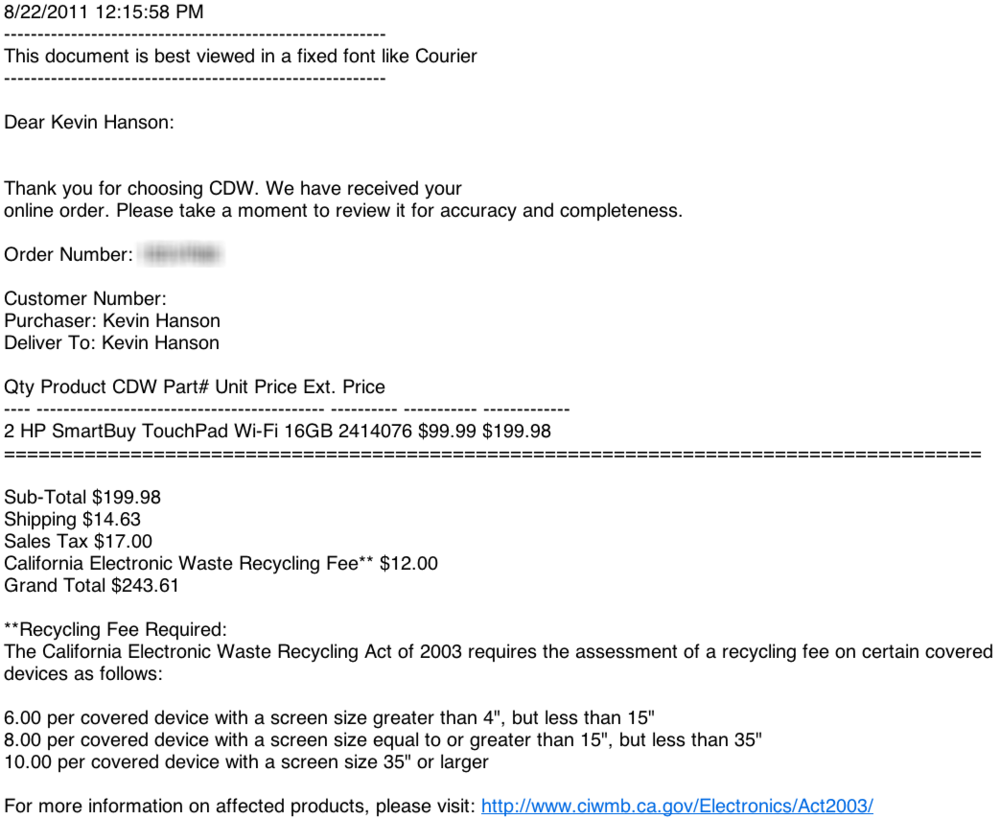 I got through! That would put my total number of HP TouchPads ordered at ELEVEN!!!!!! Honestly, I figured that perhaps the sites took a few too many orders, but since I ordered a total of eleven, from different vendors, I figured I would get at least one!
And then the rejection letters started coming in… Barnes & Noble was first.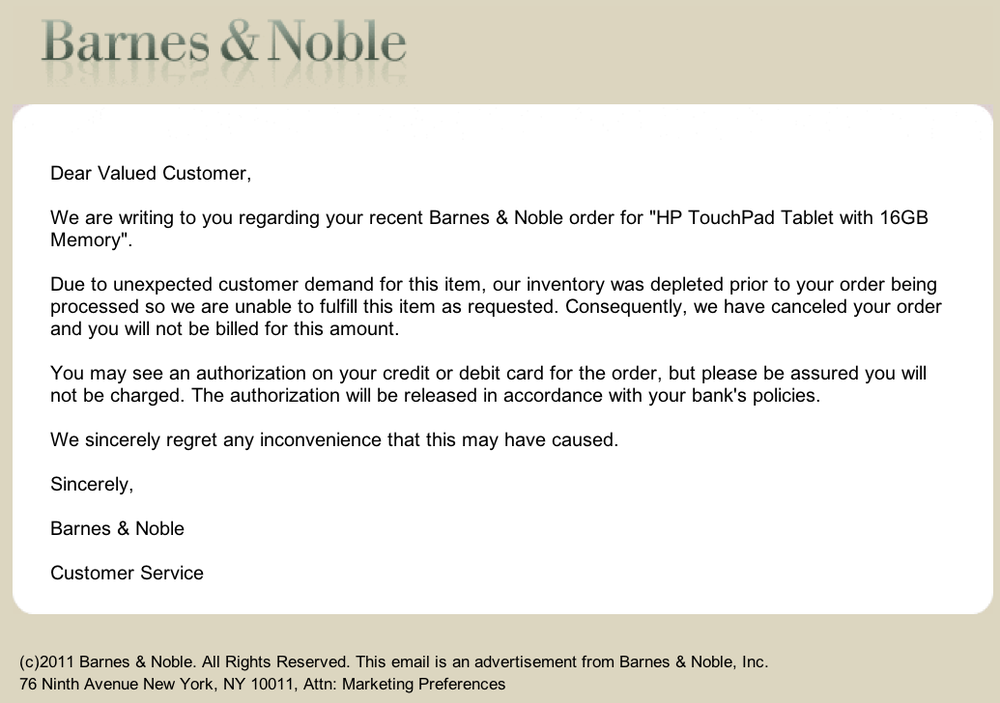 And then after B&N came CDW…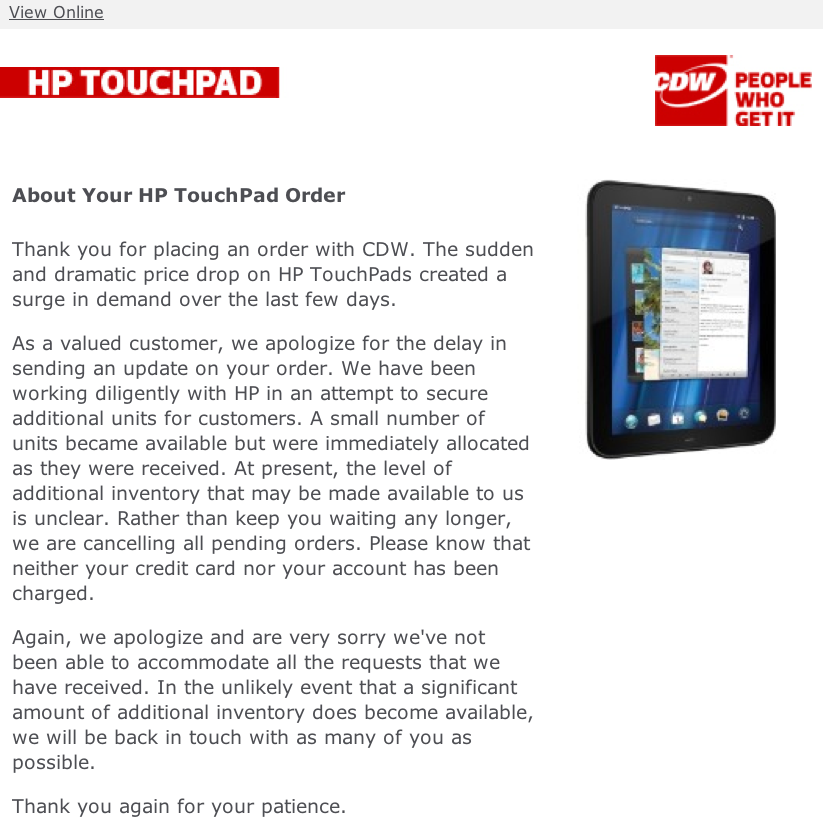 Micro Center was the first place I ordered a TouchPad from, and because I had not heard from them yet, I thought there was hope! I went online to check my order status. I couldn't find an order status checker so I used their "live chat" feature. "Michelle" informed me that they canceled my order. That sucked.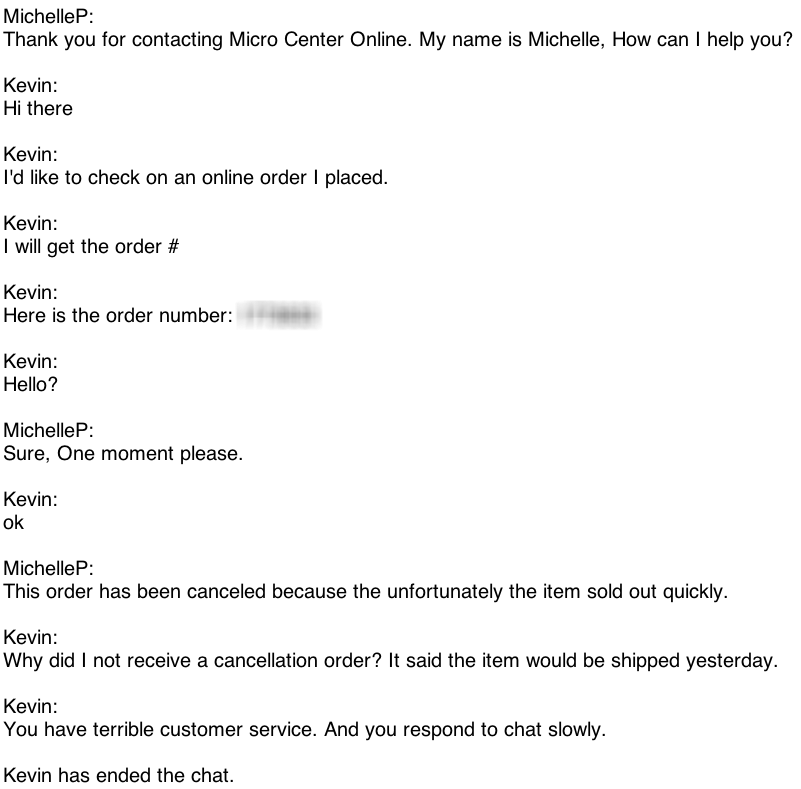 I'm REALLY annoyed. I ordered freaking eleven of these things… from three different retailers, and I had a batting average of ZERO. Ugh. Maybe I should make a T-Shirt: "I ordered 11 HP TouchPads and all I got was this lousy blog post!"